Paid Search and Display Advertising Solutions
We're the team to call when driving high-quality traffic and conversions to your site is crucial to your organization.
Every member of Session's Paid Search team is an expert in identifying the must-own terms and high-value audiences needed to maximize your brand's exposure to your target personas. Using active data-feedback and creative deployment strategies, we can turn your paid accounts into a consistent source of MRR that you can rely on.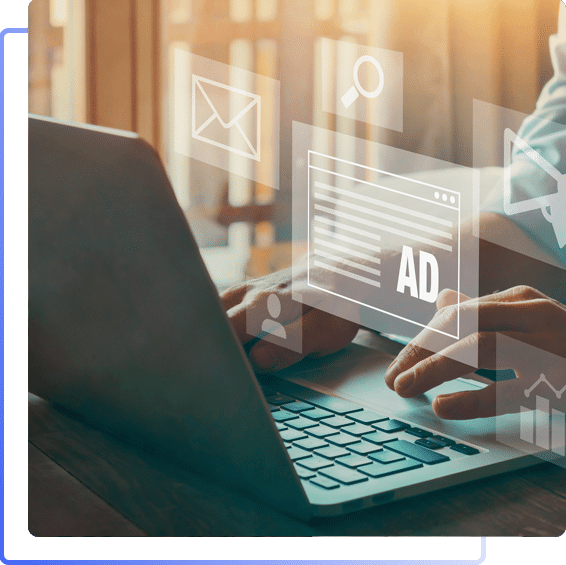 Let's face it, your brand needs to be on the first page of search results! Think about it, when was the last time you ventured onto the second page of Google's search results? Still thinking? At Session, we know that more than 60% of all website traffic starts with a search engine query, and as much as 92% of that traffic doesn't make it past the first page.
Leveraging the power of Paid Search, we are able to ensure our clients are at the top of search results for the queries most relevant to their brand and audience. Owning this valuable digital real estate can provide an immediate source of very high-quality traffic to your website, boost conversion volume, and contribute to an overall growth in marketing revenue.
We know our data-first mentality and years of experience are what your brand's been missing. Let's partner in making your next marketing initiative a success.
Our team doesn't use automated strategies to manage your campaigns. With over 40+ years of collective Google and Bing Ads experience, our team prefers manual review and campaign optimizations to ensure superior on-going management.
Reach out today, and we will help tailor a plan to reach your goals
Our Paid Search Services Include:
Paid Search/Display Strategy and Research Development

Discovery process
Competitor analysis

Completed Paid Search Campaign Setup

Display Advertising Best Practices

Turnkey Paid Search Campaigns and Ongoing Optimizations

Monitoring, Managing, and Reporting
Google Search, Display, Remarketing, & YouTube

Bing Search

LinkedIn

Twitter

Reddit, Quora, Pinterest, & Amazon
Google Analytics Development

analysis

Salesforce

HubSpot

Marketo
Deep-dive into your business

Understanding your market

Defining your  goals

How can we track them?

What makes your brand unique

Brand voice/messaging angles
Keyword and Audience research and development

High-level plan of attack

Tactical break-down

Testing opportunities

Tracking updates

Timeline to success
Copy writing

Account buildout

Full account review
Optimization road mapping
Reporting ideation

Data aggregation

Early insights/learnings

Tweaks and pivots

Attribution
Grow your business with us
Reach out today, and we will help tailor a plan to reach your goals.