SEO Training Designed to Create Results
Is your company struggling to be found in Google search results? Hovering in the unclicked, unexplored regions of page two and beyond?
You need to up your SEO game, and you need to start now.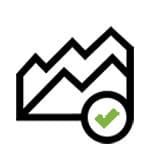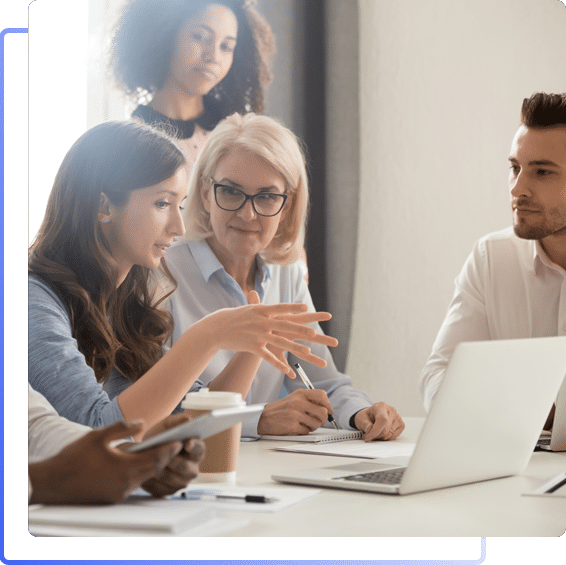 The good news is, search engine optimization is one of the most cost-effective digital marketing tactics around, but it takes some commitment to get right.
Whether you're a local or international business, optimizing your webpages for search engines such as Google, Bing, and Yahoo needs to be a priority. The challenge is, many business owners just don't know where to start.
Our online search engine optimization course is designed to give you the competitive edge over your competitors and to give you the skills and expertise needed to bring your website to the front of search results.
Whether you're a complete beginner or a seasoned digital marketing associate in need of an SEO refresh, our online class will teach you everything you need to know, giving you the perfect foundation from which to build and optimize your website.
What is Search Engine Optimization?
Having a stunning website and an excellent user experience is one thing; getting found online is another.
Search engine optimization (SEO) is the process of optimizing pages on your website to increase visibility in search results. It's aim is to grow both the quality and the quantity of your website traffic by improving your SERP (Search Engine Results Pages) rankings.
Our SEO course is specifically designed to give you a solid foundation in the three components of SEO:
Technical SEO

On-Page SEO

Off-Page SEO
By understanding how these three components work in synchrony to improve your website's rankings, you'll be better positioned to optimize your website for quality traffic and to grow your inbound lead generation.
Knowing about the purpose and concepts of SEO is one thing; knowing how to apply them to maximize your online presence is another.
Online SEO training courses like ours not only dive deep into the core concepts behind SEO, but they also give you the tools to create quick wins that you can put into action right now.
From goal setting to competitor analysis to ongoing website optimization, an SEO course will have you working on your site straight away, and help you develop the skill set to make continuous improvements as your company grows.
WHAT YOU'LL LEARN FROM OUR ONLINE SEO TRAINING
Our Google Analytics and Google Tag Manager training courses are designed to build a strong foundation from which marketers and business owners can develop more advanced analysis techniques. 
That means our learning path starts with discovering your team's current skill set before diving into in-depth training and breakout sessions designed to take your analytics abilities to the next level.
Here's what you can expect from our digital marketing analytics courses:
Determining Your SEO Goals
It's important that from the outset, you have a clear vision for your website and any digital marketing goals or objectives you have.
This not only ensures you're setting realistic targets, but it gives you a frame of reference that you can consistently hold yourself accountable to as your site grows and develops.
Identifying Your Audience
Though SEO aims to optimize your website pages to be found and indexed by search bots, there's still a significant human element to the practice.
Identifying and researching your audience early on allows you to focus on only relevant opportunities, ensuring you're not spending time where it isn't needed, and focusing on valuable local SEO opportunities.
With your goals and audience identified, we'll analyze and assess your current presence, examining technical SEO, as well as on-page, and off-page elements that contribute to your overall keyword rankings.
Reviewing Your Competition
Knowing where you stand in relation to your competitors is vital to assessing any current opportunities and adjustments that you can make right away.
It also helps you to develop a roadmap for future improvements and long-term developments, and is a great starting point for keyword research.
Establishing Your Strategy Roadmap
Our SEO training courses focus on long-term results, meaning we'll work with you to develop an SEO blueprint that is specifically crafted for your website.
This will help you understand where your company needs to put it's focus, whether it be in social media marketing, link building, or meta tag improvements.
You'll learn about the specialist SEO tools that allow you to monitor your progress, and importantly, how to use them to analyze your successes.
Managing & Ongoing Optimization
SEO isn't a one day activity, it's a facet of everything you do on your website, be it publishing a blog, adding a new webpage, or building backlinks.
In our SEO training you'll learn how you can continuously monitor, manage, and optimize your website for long-term improvements.
What Our Breakout Sessions Entail?
Our online SEO training courses incorporate four separate breakout sessions, each of which focus on specific areas of search engine optimization:
Keyword Research

Content Gap Analysis

Competitor Analysis

Backlink Analysis
Who Should Attend This SEO Class?
You don't have to be an SEO expert to grow your online presence.
Our SEO training courses are designed for all competency levels. Whether you're a marketing manager, executive-level marketer, or business owner looking to build an in-house SEO team, you'll find the skill set and expertise you need here.
Every course starts from the absolute basics of SEO, from on-page to technical SEO, ensuring you develop a robust foundation on which to build more advanced SEO techniques.
Whatever category you fall into, as long as you're highly motivated to expand your online presence and reach more potential customers, then our SEO courses are perfect for you.
Because SEO runs through all aspects of digital marketing, our courses are also ideal for anyone looking to improve in the following areas:
Content Marketing

Social Media

Link Building

Keyword Research
What's Required to Attend This SEO Training?
Nothing!
While previous experience in search engine optimization and digital marketing in general may prove helpful, our online SEO training course is designed for marketers of all levels and backgrounds, meaning no specific experience is required to build an SEO skill set that will grow your online presence.
If you're unsure whether this course is right for you, feel free to call us and we'd be happy to discuss your specific needs.
Search Engine Optimization Training Reviews
At Session Interactive, our SEO training courses have helped many marketers and business owners take control of their SEO and grow their online presence.
Here's what some of our previous attendees have to say:
Sign Up for Our SEO Online Class
Are you ready to up your SEO game, take charge of your website, and grow your authority on the web?
Time to learn the SEO basics and amp up your link building and on-page SEO?
If you're tired of not being found in Google search results, then it's time to put some serious work into your website SEO. It's time to book an online SEO course.
Check out our available SEO training classes by contacting us directly. 
Reach out today, and we will help tailor a plan to reach your goals